Dr. Kelsi Sando is a Doctor of Acupuncture and Chinese Medicine. She is an expert in a wide variety of conditions, from pain and injury, anxiety and stress disorders, to women's health and hormone balancing. Dr. Kelsi also has a specialty in Cosmetic Facial Acupuncture, and Microneedling Cosmetic Treatment.
Dr. Kelsi has demonstrated great effectiveness in helping patients rejuvenate their face and achieve their youthful vibrance through her unique approach, integrating Microneedling and Cosmetic Facial Acupuncture. Her solid roots in Traditional Acupuncture and Chinese Medicine have given her important tools to further enhance the desired outcome via systemic tonification, using non-local needling and Chinese herbs. The result is the desired natural youthful vibrance of the face!
Dr. Kelsi's interest in holistic health and healing began as a collegiate athlete on the track and field team (high jumping) at University of California Irvine, where she earned her Bachelor's degree in Biological Sciences. As a student-athlete, she learned the importance of living a healthy and balanced lifestyle, and her experience gave her a holistic view and understanding of health and wellbeing.
Dr. Kelsi initially chose Naturopathic Medicine as her career path. During her time as a new graduate student, she faced personal health challenges which led her to seek a variety of holistic approaches. After experiencing first-hand how quickly and efficiently Acupuncture and Chinese Medicine treatments were able to help her regain her health, she decided to dedicate herself to helping others in the same path. She went on to receive her Doctorate of Acupuncture and Chinese Medicine degree from Pacific College of Health and Science.
Dr. Kelsi has always strived to address the root cause of her patients' concerns with non-toxic, minimally invasive, and highly effective treatments, with gentle, compassionate, and individualized care for each of her patients. She takes a holistic approach to healing and considers and addresses the physical, mental, and emotional well-being of all her patients.
Dr. Kelsi Sando's cosmetic facial treatments are as holistic as her other treatments for all conditions. She treats cosmetic concerns directly, but never fails to also address underlying health concerns that are frequently the root or contributing causes of cosmetic concerns. Her unique integration of microneedling, cosmetic facial acupuncture, systemic acupuncture and herbal Tx, in whatever capacity that is appropriate to the patient, has generated great results and earned her a great reputation with all her loyal patients.
Dr. Kelsi Sando's treatment plans are as unique as each of her patients. She provides traditional and cosmetic acupuncture treatments, herbal medicine prescriptions, cupping therapy, gua sha, moxibustion, dietary and lifestyle counseling, nutritional supplement recommendations, and functional medicine lab testing.
Dr. Kelsi Sando looks forward to partnering with you on your journey to wellness.
Patients Love What We Do!
"I went to see Dr. Sando for micro-needling hoping for a refreshed face for the holidays. Dr. Kelsi Sando explained the process in detail and what to expect post-treatment. Surprisingly the treatment was painless. It left me with beautiful glowing skin after the subtle redness subsided the following day. I have been having a persistent issue with small forehead lines that I've been trying everything to get rid of, and this treatment was able to eliminate those small lines almost to a 100%. I left with a small post-treatment packet to use that night, which included hyaluronic acid and Aloe Vera. Highly recommend!"
Svetla G.
Yelp Review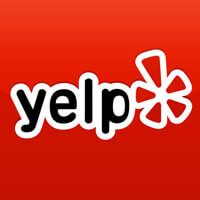 "I've been going to Dr. Kelsi for over a year now and I am so glad I found her! I see her for facial acupuncture and I have been very pleased not only with the initial results, but I have continued to see those results hold with the maintenance visits. Dr. Kelsi hasn't only helped with acupuncture, but her health and wellness tips have been invaluable. From suggestions for dealing with terrible allergies, or mold issues, to dealing with recurring headaches, she has been beyond amazing. The best part is that I always leave feeling refreshed and relaxed after a visit with Dr. Kelsi."
Chelsea K.
Yelp Review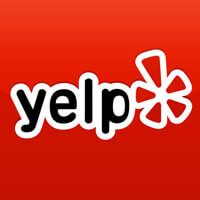 Action Performance Care
977 Lomas Santa Fe Dr., Ste. D
Solana Beach, CA 92075
Short Term Care for Long Term Results